How to Change Battery in a Lexus Key Fob


Here at Lexus of Clearwater, we're committed to making sure that our Lexus owners get the most out of every drive throughout Clearwater and beyond. A properly functioning key fob is essential to your seamless Lexus driving experience. In the following guide, we'll cover how to change battery in a Lexus key fob instructions so you can continue using your key fob as usual.
---
Lexus Key Battery Replacement
If you notice your Lexus key fob isn't responding like it should, it might be time to switch out the battery. Typically, you can expect small batteries like that to last for about 1-2 years. After then, the need for a Lexus key battery replacement is typical. Your Lexus may communicate a low battery via the following signs:
A low-battery alert sound in the cabin when the engine is stopped
The proximity detection area for the key becomes shorter
The LED indicator light on the key doesn't turn on
Smart Access system and/or the push button start doesn't function
---
Instructions: How to Change Battery in Lexus Key Fob
Changing your Lexus key fob battery right in your own Belleair garage is simple. Here are the steps you need to follow to properly execute a Lexus key battery replacement:
Acquire the proper CR2032 lithium battery from a local St. Petersburg auto or hardware store, or from our parts department here at Lexus of Clearwater
Remove the traditional mechanical key that is stored inside the keyfob by engaging the release button on the side of the Lexus key fob.
Locate the key fob back cover
Wedge that cover open the key fob cover with a flathead screwdriver
Pro tip: to protect the key fob housing from scratches, wrap the tip of the screwdriver with tape first.
There may be an electronic key module covering the battery. If so, remove that first
Pop out the dead battery with the screwdriver
Place the new battery in with the positive symbol side facing up.
Place the electronic key model back on
Replace the key fob cover back.
Now you have properly completed your Lexus key battery replacement! Test the key fob to confirm its functionalities have returned to normal. If you are still experiencing problems with your Lexus key fob, contact us today and we'll help you troubleshoot.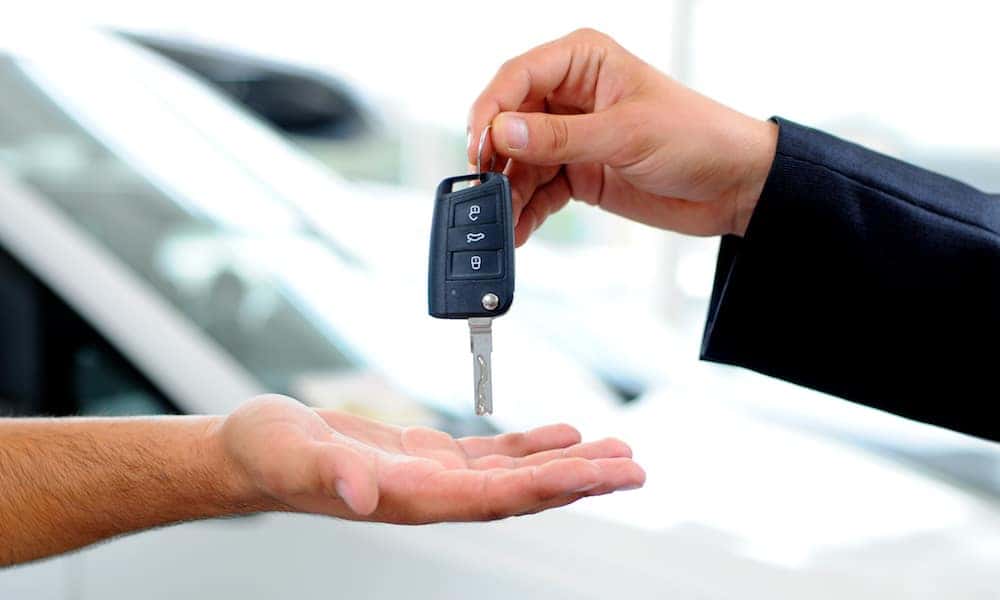 Rely on Lexus of Clearwater for Your Parts and Service Needs
If you are in need of a brand new Lexus key fob replacement after misplacing or damaging your key, do not stress. Our Lexus of Clearwater parts department is here to order you a new key, duplicate key, or help with any other parts or service need. Our technicians are proud to service your Lexus and get you back on Palm Harbor roads! Looking for other service tips such as what the Lexus maintenance required light means? Be sure to give us a visit for additional information.
---
Explore Our Models
Two decades ago, the Lexus RX made its debut and the auto industry has been taking notes ever since. This luxury crossover continues to innovate with modern design, exceptional performance, and unsurpassed technology – and Lexus of Clearwater is here with your Lexus RX preview! The 2023 Lexus RX 350 redesign is sure to impress Belleair…

If you're looking for a sleek new SUV that combines classic Lexus style with powerful performance, consider the new Lexus RX hybrid! There are five hybrid configurations available for the crowd-favorite Lexus RX SUV-450h, 450h F-Sport, 450h Black Line Special Edition, 450hL, and 450hL Black Line Special Edition. Lexus Model Showroom2022 Lexus RX…

The 2022 Lexus ES is here to offer drivers like you an incredibly luxurious and fuel-efficient vehicle. The 2022 Lexus ES fuel efficiency combined with its incredible performance make it a fantastic option to take on your Belleair commute. If you're looking to visit the gas station less often, the new Lexus ES mpg…